Welcome to my webpage. The best way to get in touch with me is by e-mail or messanger at Rebel_Grl_05@yahoo.com . You can leave what ever you like, comments, gripes, whatever.... or if you want you can check out my Blurty http://www.blurty.com/~Blue_Goddess_86 or my Blog http://rebelblackdragon.blogspot.com/


My name is Lacey but I go by many other names like these Shinigami, Black Dragon From Hell, Reaver's Gril, Rocker, Vett, (the vampire) Jesse, Cowgirl, Duo, Sweetie, and Cutie.
I have brown hair just past shoulder length (as you can see from my pic), hazel brown eyes with green on the outside edge, I'm standing right at about 5' 7", 143lbs, I'm 18 years old, and I live in the great state of Oklahoma (the damn tornado/fucking cowboy wanna-be state yepee).
I go to Western Heights High School. I graduate in 2005. I'm in the NJROTC program there which I started in my 9th grade year 2001-2002, then my 10th grade year 2002-2003 I was the Supply Officer, then my 11th grade year 2003-2004 I was Supply Officer and Admin Asst., then my 12th grade year 2004-2005 I was OPS asst.. I am currently on the armed and unarmed drill teams, the color guard. I am the CDR of the shooting team for the years 2004-2005. This is my 3rd year on the team. I have been a member of the chess club for years 2002-2003 I was the Historian, 2003-2004 I was Vise. Pres., 2004-2005 I'm the Pres., Key Club 2003-2005, project under 21 2003-2004, OSU Talent Search 2003-2005, and a member of Art Club 2003-2004.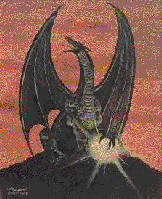 I love to hang out with my friends. Laura, Slim-Shaney, Yoshi, RJ, Matt G, Matt D, Amber, Jeremy O, Jeremy D, Travis, Ryan M, Ryan A, Tim, Marinda, Tabbie, Crystal D, Krystal S, Cody C, Shawn C, Allen, Ben J, Jesus M, Josh C, Chris B, Obed F, Melissa O, Jerrie H-J, Cole B, Nate, Larry K, Christian, Adam, Scott N, Kristin L, Kristin B, Shikara L, Gabby H, Tasha S, Kenny P, Jessica B. I love to hang out with my Boy-friend/(Fiancee)soon-to-be Husband Hotshot (yes thats his real name) I love ya baby....
I dont know what I would do with out you guys.....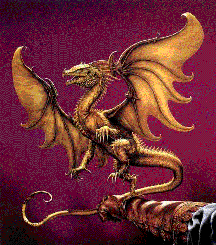 ON-LINE
When I'm online I talk to my friends that are from out of state (OKLA) or country (USA). I sometimes play games with my friends, sometimes we just hang out in chat rooms and annoy peeps or we just sit in the room and let peeps know were there but not talk to them, just each other, but we only do that when theres nothin' to do and that aint very often that it happens but its fun when it does.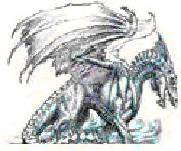 OFF LINE
I hang with my friends from school and friends from other schools. I drive around town in a red Toyota car that is just waitin' to get hit cause its red and all red cars are just waitin on a wreck to come to them. Talkin on the phone till the early light of day. Checkin' up on a friend who races on the weekends and is damn good at what he does but gets hurt sometimes. Playin on the computer. Drillin and shootin for my NJROTC unit. I'm currently holdin 2nd place in Area 9 Nationals out of 1800 individual cadets and 11th place as a team (4) in Area 9 Nationals out of 168 schools. Goin' to the movies. Goin' to the mall. Racin'. Goin' to church.


Now for a few words from others......
John Cena "You can't see me!"
Shawn Micheals "Dont hunt what you can't kill."
The Undertaker "The dead will rise again."
unknown "Dont fuck with fate."

BIG NEWS ON JOHN CENA...
The Champ is back!!!! John Cena comes back after missing a month of action from stab wounds to the kidneys. One his first day back Cena faces and beats Carlito Caribbean Cool for the US Championship belt that was stolen from him with the help of Jesus.... Now that he's has his belt back all he has left to go after his lock and chain.... The champ has done it, Cena has beaten Jesus in a street fight match and got his lock & chain back at WWE Armagedon....